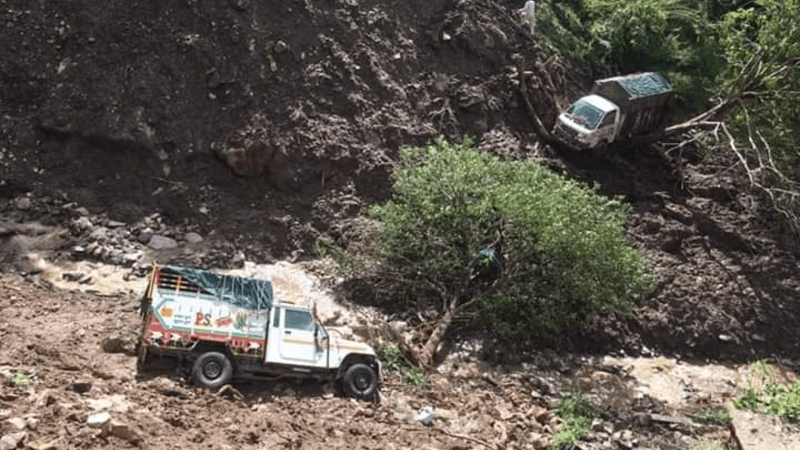 Heavy rains impacted northern parts of the country, which highly affected the most of the part of Himachal Pradesh, Uttarakhand and Punjab on Sunday, i.e., 18 August 2019.
In Uttarakhand state, Uttarkashi district has faced heavy rainfall, cloudburst and massive flash floods in Mori Block. Ten villages in Aarakot area of the Mori block are amongst the worst affected. More than 15 people have lost their lives. Many more, in Makudi, Aarakot, Tikochi & Sanail villages, have lost their houses, properties, cowshed and animals. There has been extensive damage to the public infrastructure.
National Disaster Response Force (NDRF) State Disaster Response Force (SDRF), local police, ITBP and representative of District Disaster Management Authority (DDMA) are conducting the search & rescue operation in the affected villages. The rescue team has recovered 12 dead bodies till now and also searching for 21 missing people.
Current Situation Uttarakhand
Affected families are facing following major problems at this time:
Shelter, food, clothing, light, utensils and blanket.
School kit – uniform, books, notebooks, bag
Drinking water, Sanitation & Hygiene
Rehabilitation & reconstruction
Immediate Action required for Uttarakhand
Temporary shelter for 85 families
Relief kit of food and non-food items for 85 families
Kitchen kit for 85 families
School Kit (bag, uniform, books, notebooks etc. for 200 children
Long-term action required
Support to affected families for permanent shelter for 85 families
Disaster preparedness planning, training, and awareness campaign at school and village level including mock drill exercises
Restoration of water schemes
Restoration of irrigation canal
Restoration of school building
Construction of community centre/safe place
Budget: Approx. 20 lakh (only immediate relief and early recovery phase)