Facing religious persecution in Pakistan, the tiny Hindu community has been fleeing Pakistan since the time of the partition, seeking refuge in India. Pakistani Hindus emigrate from Pakistan each year to escape discrimination, denial of equal development rights, violation of human rights and forced conversions.
The Government of India has administrative arrangements for Pakistani Hindus; they may obtain long-stay visas but they are not considered as refugees by the government.
There are almost 400 Pakistani Hindu refugee settlements scattered around India. Delhi and Jodhpur have one of the maximum numbers of the refugee population that have arrived in the last two decades.
HAI has been operational in the Majnu ka Tila camp, Delhi since 2018 and the Signature bridge camp since 2019, covering the entire population of approximately 230 families.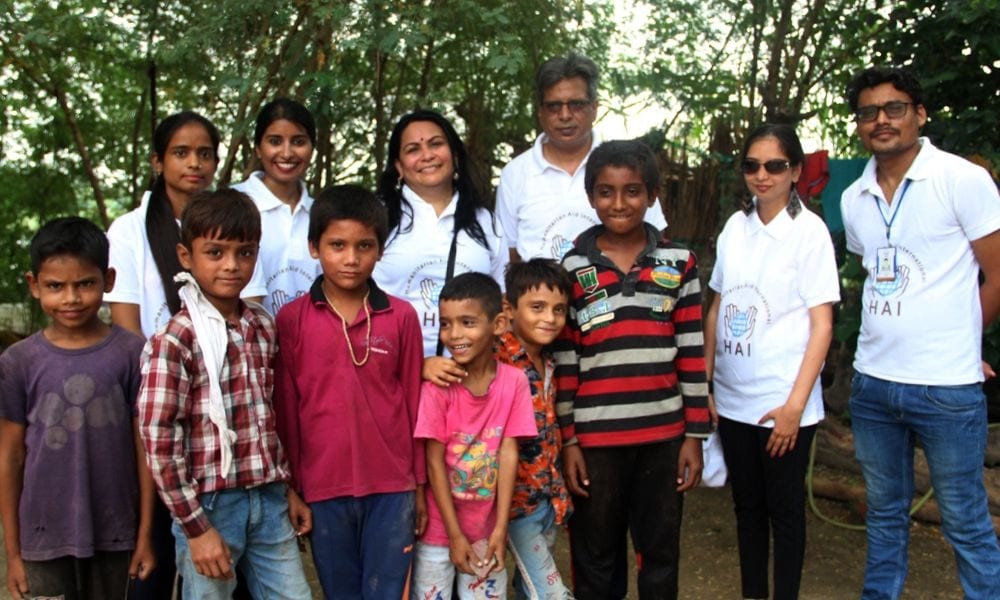 HAI is working on health, education, livelihoods, basic amenities and legal assistance to the refugee families in the camp.
Major problems faced by Pak-Hindu refugees in Delhi camps
Living in makeshift camps is not easy. These migrants who came to India to live a dignified life face a number of difficulties, even with the necessities.
Basic amenities
The refugee camps do not have proper bathing infrastructures. There is a lack of waste collection and disposal system. Poor drinking water quality poses constant health risk.
Majnu ka Tila has 16 community toilets, Signature bridge camp has none compelling the people for open defecation. There is also lack of communal handwashing stations. Both camps lack electricity.
Education
Anganwadi services are not available in Signature bridge camp. Therefore, children below 6 years are unable to receive pre-school education and its associated services such as mid-day meal, vaccination, growth monitoring and regular health check-ups.
The problem doesn't end here. Refugee children also face difficulties in getting admission at public schools due to lack of Indian identity documents. In addition to that, banks refuse to open accounts for some of the children, preventing them from enrolling in school and receiving benefits such as uniform/book allowance.
Protection remains a concern for children since they have to walk through the forest to reach schools. There is also lack of awareness and unwillingness among some refugee parents as they do not allow their girls reaching the puberty age to attend formal schools.
Lack of transportation to the closest schools is the major reason for absenteeism in school.
Health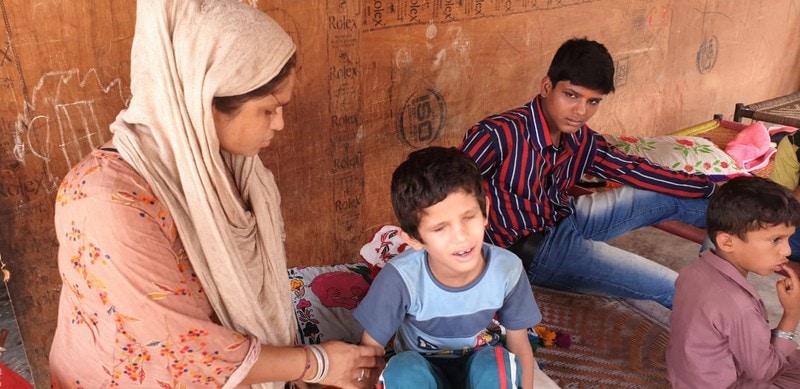 There are cases of malnutrition among refugee children. Lack of access to clean water leads to health issues such as kidney stones and skin infections. ASHA workers do not visit camps regularly.
There is also lack of awareness on health and hygiene among the refugee population and poor water, hygiene and sanitation conditions in the refugee camps makes it even worse.
Lack of waste collection and disposal system within the camps, further poses health risks
How HAI is helping Hindu refugees from Pakistan in Delhi
We have been working with these refugees since 2018. It has given us an insight into the lives and conditions of the refugee population. Here's what we are doing and will continue to do to help people living in Majnu ka Tila and Signature Bridge Camps.
Improve the basic amenities scenario
Infrastructure improvement in the refugee camps has been our main priority. We have helped in constructing additional toilets and improved water supply in Majnu ka Tila camp thanks to our repeated petition to the NHRC.
When HAI started working at the Signature bridge camp, a single handpump was the only water source there. The water from the handpump has TDS of 569 and you can understand the health risk of drinking such poor quality water. Due to our petition to NCPCR, there is now regular tanker water supply in the camp.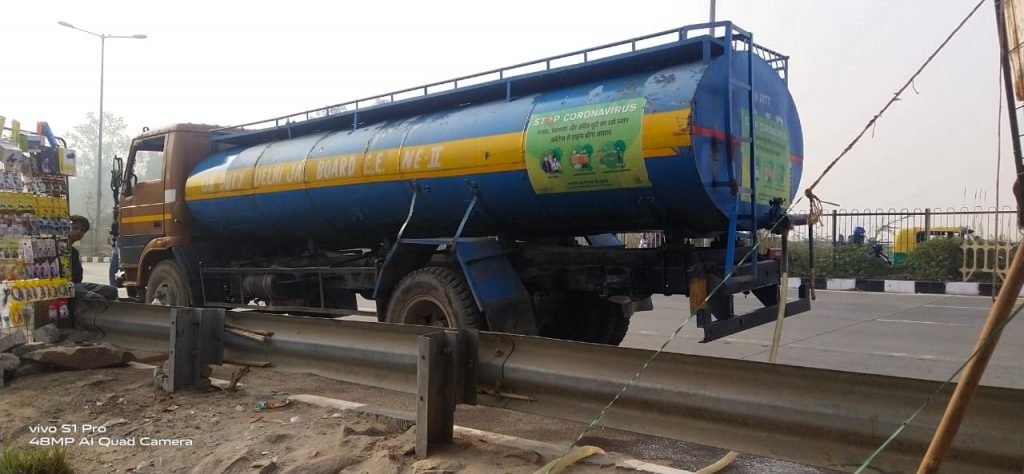 Electricity is also a major issue at Signature bridge camp. Despite repeated efforts, failed to get electricity in this camp because it is not considered a legal slum. As an alternate solution, we have provided solar system to every family and installed ten solar streetlights.
Livelihood Support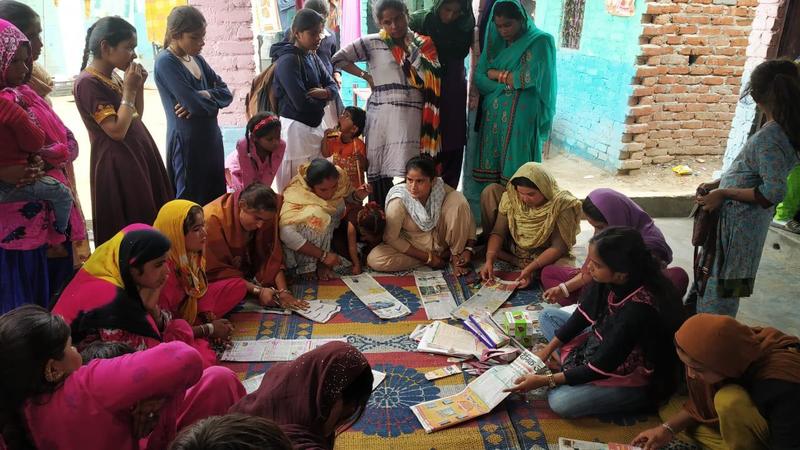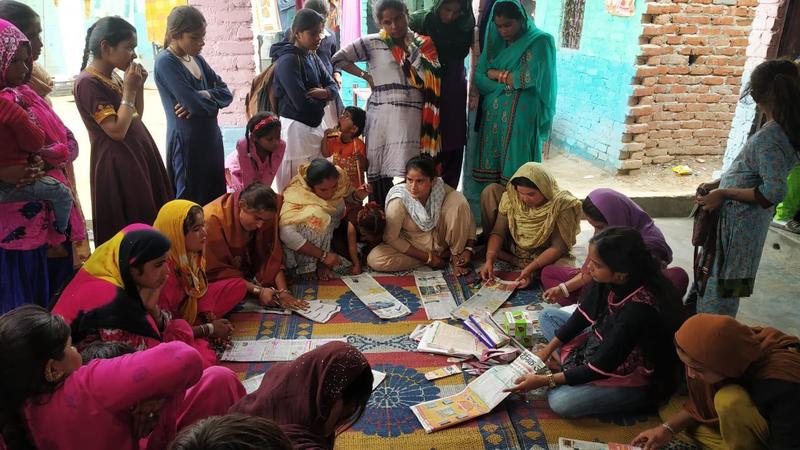 HAI is supporting skill training, entrepreneurship & business training, establishing market links for the sale of products and establishing a group of women producers to improve livelihood and employability among, with a focus on the creation of a Training-cum- Production Centres for women's groups, skill training for adult refugee men/youth through skill training schemes and programmes, marketing support to refugee businesses for entrepreneurship & business training.
HAI also provides micro grant to refugees to set-up small business.
Education support activities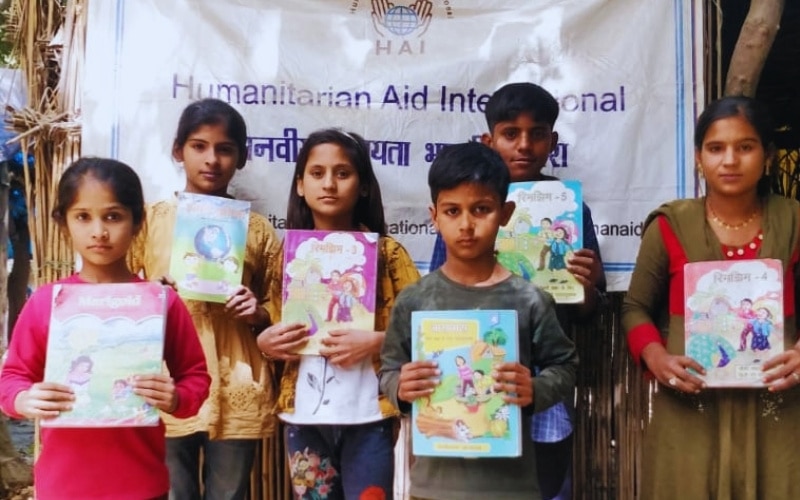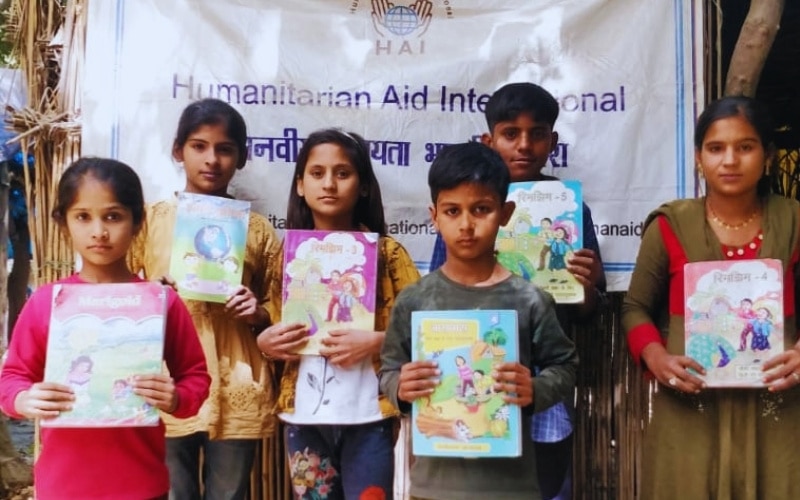 There is a strong need to provide education for youth who have missed educational opportunities at home and need basic literacy/numeracy education and to acquire a productive vocational skill.
HAI is engaged in providing remedial education to school going children to help improve their scholastic level and prevent dropping out.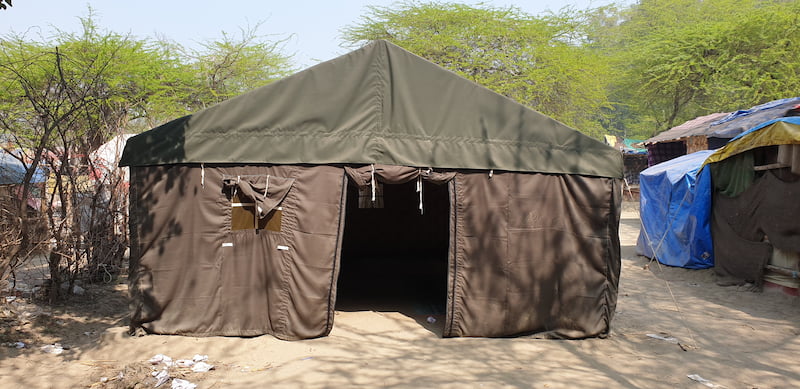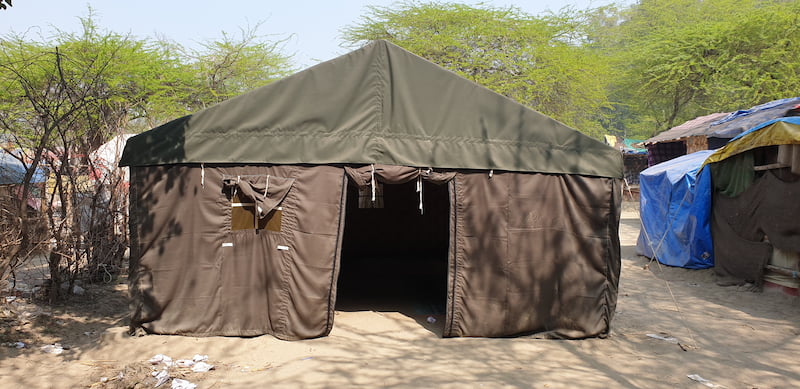 Creation of legal aid, awareness and documentation support centres in each camp
HAI provides legal assistance to refugees, which includes facilitation in their registration with the government, getting Aadhar and PAN card, open bank account, apply for long-term or return visa and so on. HAI imparts awareness on their rights and duties as refugee in India. HAI will also facilitate their citizenship process once the CAA is made into a law.
Long term action plan
HAI plans to continue helping the Pak-Hindu refugees. Here's our long term action plan:
Need-based relief support
Long-term livelihood activities
Psychosocial health care support
Local employment generation with a focus on skill development for the refugee
population
Adoption of community approach to limit dependency
Universalisation of education
Better access to health services
Integration in India as productive citizens
To achieve this goal of helping the Pak-Hindu refugees live a dignified life in India, we rely on your continuous support. The least you could do is to donate.
We are aiming to raise a funding of 30 lacs for the financial year 2021-22.
Further reading for reference: