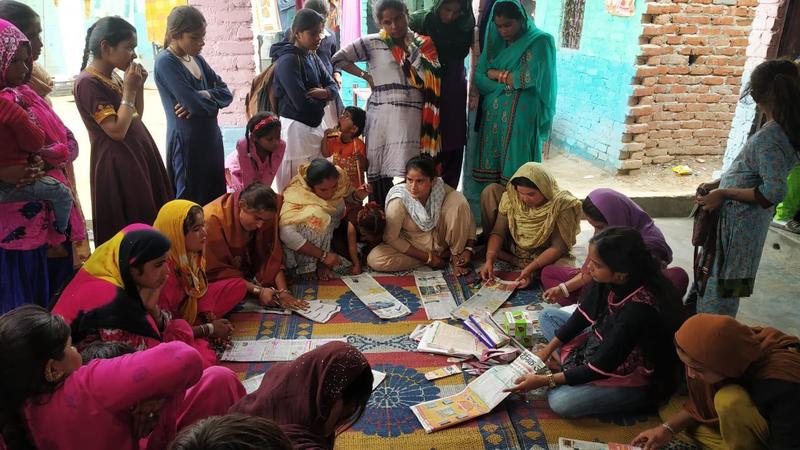 Facing religious persecution in Pakistan, the tiny Hindu community has been fleeing Pakistan since the time of the partition, seeking refuge in India. Pakistani Hindus emigrate from Pakistan each year to escape discrimination and forced conversions. One such community lives in Majnu ka Tila, New Delhi, which started arriving to India since 2013. HAI has been engaged in the Manju Ka Tila camp since 2018 and has successfully reached 120 families. An initial assessment report can be read here.
HAI is working on health, education, livelihoods, basic amenities and legal assistance to the refugee families in the camp. HAI has successfully attracted attention of NHRC and NCPCR. Both the agencies are actively trying to help improve the basic living condition in the camp. The needs are many and HAI is committed to ensuring they live a dignified life in India. Please click here to access WASH factsheet. Please click here to access education factsheet and here to access health factsheet. You too can support the Pak-Hindu refugee community by making a contribution here.
We have created this video report on the condition of Hindu refugees from Pakistan. Please watch it and share it on social media so that more people are aware of this humanitarian issue
Here are some pictures from HAI team's visit to Pak Hindu refugee camp in Majnu Ka Teela in Delhi.