South Assam has been affected by a devastating and unprecedented flood. The enormity and the severity of the floods have resulted in huge loss of human habitat and inflicted massive damages to many schools. Silchar city and various places of the Cachar district have been going through unspeakable human tragedy and crisis owing to the severe floods for the last 15 days throwing human life completely out of gear.
Many schools, run by Vidya Bharti, have been fully or partially destroyed.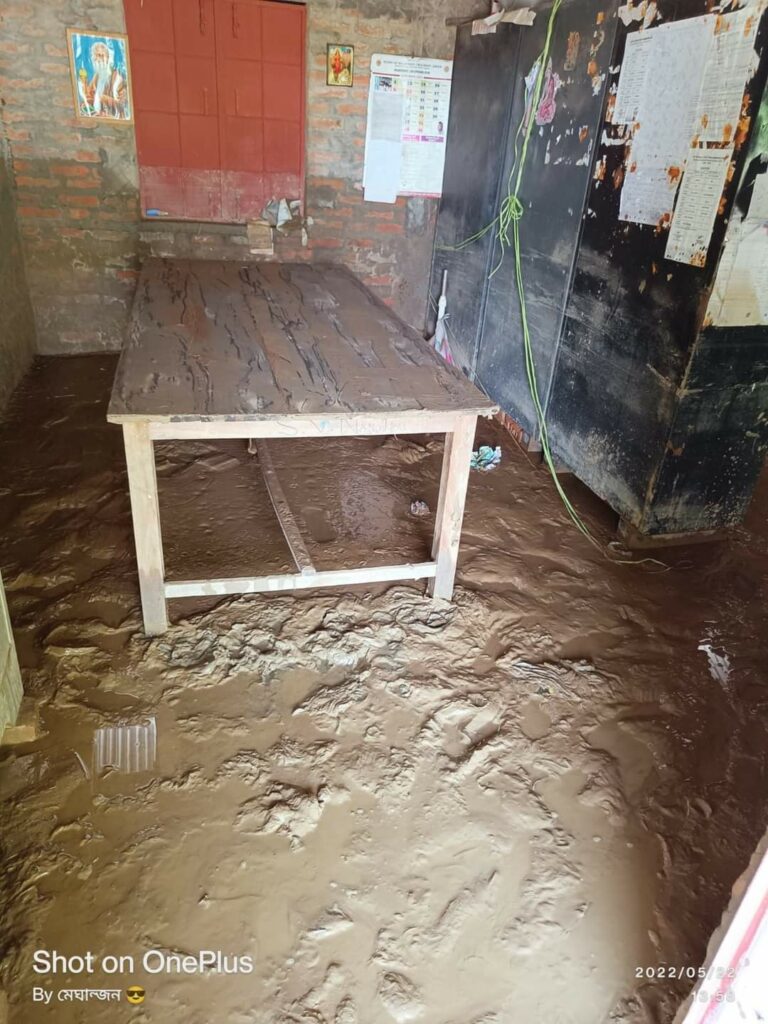 The extent of damage to such schools is presented below:
No. of schools affected: 20
No. of students affected: 5000 (approx.)
Damage & Destruction: School Buildings & Infrastructure, Computers, furniture & equipment, books & copies, bags, uniforms, shoes etc.
Estimated loss: Rs. 300.00 Lakhs (Rupees 30 million)
Fund needed for each school: Rs 10-50 Lakhs (Rupees 1-5 million)
Estimated Cost for reconstruction and reviving of schools
Infrastructure repair: Rs. 150.00 Lakhs (Rupees 15 million)
Furniture & Equipment: Rs. 85.00 Lakhs (Rupees 8.5 million)
Computers & Peripherals: Rs. 30.00 Lakhs (Rupees three million)
Books & stationeries: Rs. 25.00 Lakhs (Rupees 2.5 million)
Uniforms, Shoes etc: Rs. 10.00 lakhs (Rupees one million)
About HAI:
HAI is an Indian charity established in 2016 to work across India on the issues of disaster management, while also striving to work outside India primarily on South-South Cooperation. In a short span of time, HAI has established its credibility within India and globally as a reputed and accountable humanitarian organisation. HAI has been working in Assam since 2016. HAI will collaborate with Vidya Bharti Akhil Bhartiya Shiksha Sansthan for rebuilding, repairing and renovation of schools.
About Vidya Bharti Akhil Bhartiya Shiksha Sansthan:
Vidya Bharati Akhil Bharatiya Shiksha Sansthan, one of the largest organisations in India, is providing value-based quality education since 1952. Shiksha Vikash Parishad (SVP), Dakshin Assam Pranta is the state-level committee of the Vidya Bharati in the South Assam, comprising the districts of Cachar, Dima Hasao, Hailakandi & Karimganj including a part of Hojai district. SVP has been operating 44 schools (ME/High/HS School) in the name of Saraswati Vidya Mandir/ Sishu Niketans for more than 25 years.