Humanitarian Aid International is a non-profit organization that works towards providing support to Pakistani refugees from the Hindu minority community living in Delhi through its Refugee Programme.
Launched in 2018, the programme aims to provide humanitarian, developmental and integration assistance to these refugees. HAI operates in two camps in Delhi, namely Majnu ka Tilla and Signature Bridge, and has been covering approximately 230 families through various interventions focused on health, education, livelihood, legal assistance, and access to basic amenities and essential services using a rights-based and participatory approach.
HAI's Scholarship Programme is founded on the belief that every child has an inherent right to education, irrespective of their circumstances. The program's core objective is to alleviate the financial burden of schooling for Pakistani refugee families residing in Majnu Ka Tila and Signature Bridge Camps. By doing so, it aims to encourage children to continue their education into secondary school, a critical step in equipping them with the skills and knowledge necessary for pursuing a university degree.
This initiative has three primary goals: first, to support refugee children in completing their secondary education; second, to reduce the financial strain of education on refugee families; and third, to enhance the awareness within refugee families about the profound importance of their children's education.
Scholarships are granted to students who meet specific criteria, including being a Pakistani refugee residing in Majnu Ka Tilla or Signature Bridge Camp, enrolling in a formal schooling system and HAI's education center, and being in class IX, X, XI, or XII. Students in classes IX and X receive a monthly stipend of Rs. 500, while those in classes XI and XII receive Rs. 1000 monthly. This assistance aims to empower these students to pursue their education and create a brighter future despite the challenges they face as refugees.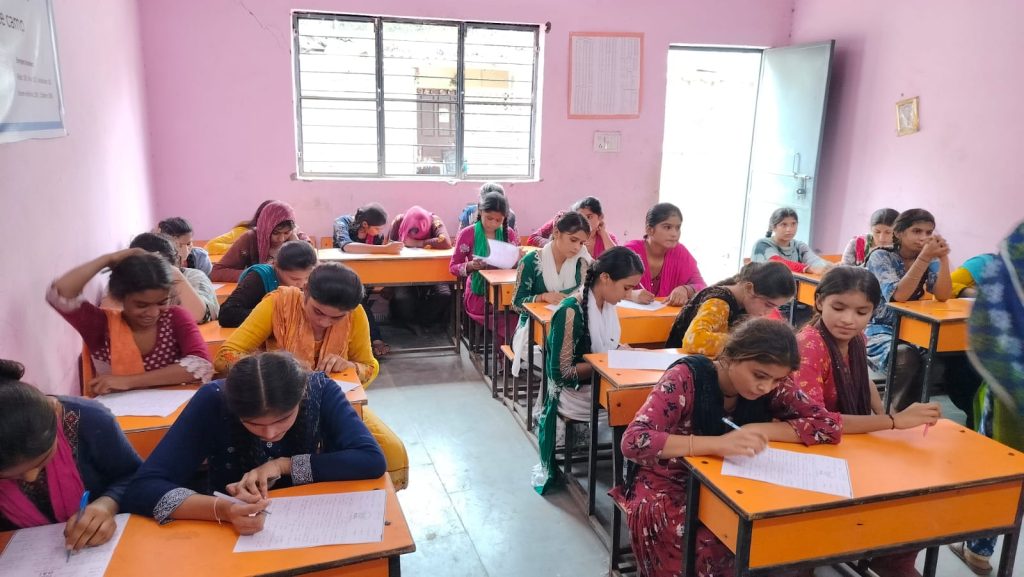 Overall, HAI's Refugee Programme aims to assist and support Pakistani refugees. Join us today to support the Scholarship campaign and make a difference in the lives of Pakistani refugee families in Delhi.