The Coronavirus pandemic has killed thousands of people worldwide so far. The Indian government has taken the drastic measure to keep the people safe by enforcing a complete lockdown.
All of us are struggling during this Coronavirus lockdown. You cannot go out all the time. Almost all the shops are closed. There is limited time to buy the essential items like milk, vegetables, medicines that are necessary for the survival. Staying home for 21 days is not easy for any of us.
The daily wagers cannot work and so they cannot eat
But while people like you and me can afford to get the essential items, even at the inflated price, the labourers, rickshaw-wallahs, rehadi-wallas are the ones that are suffering the most.
These people have to work the entire day to earn enough to get food. But they cannot work during the lockdown. No work means no food.
The situation is grim. The daily wagers are walking to their native villages because they cannot stay in Delhi and starve to death.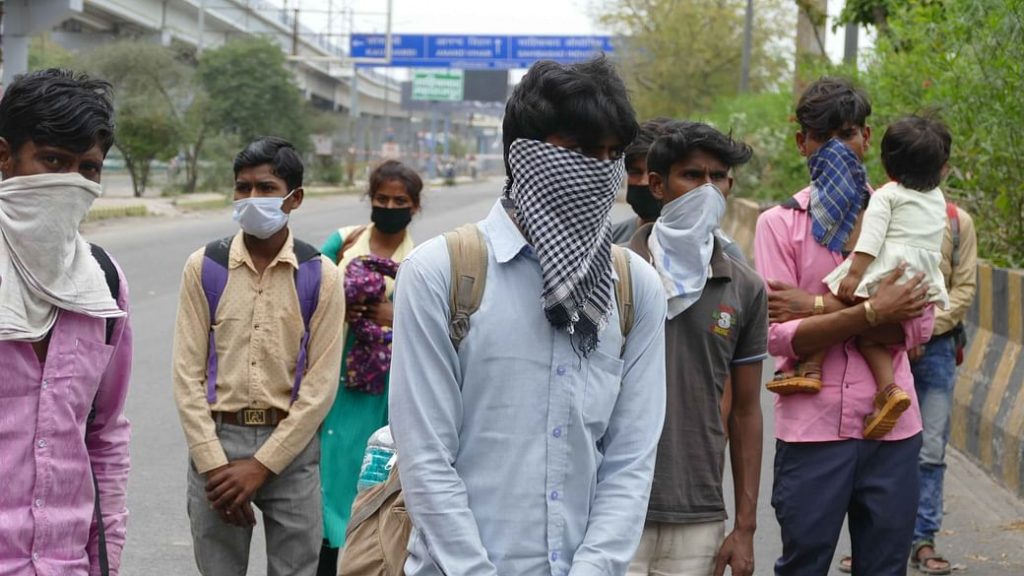 Imagine walking 800 kilometers with a child in your lap!!
It's not just that. If they start moving like this, it increases the chance of Conronavirus spread. The entire lockdown will be futile if people start moving like this.
This is not just a pandemic anymore, it is turning into a humanitarian crisis.
You and I, the privileged ones, need to stop this from happening in our own capacity.
What is HAI doing in this situation?
If these daily wagers get to eat timely, they will survive the lockdown, they won't move to their native villages.
HAI has been allotted curfew passes by the Government of Delhi and hence we can go out to help the daily wagers. And we are already doing that.
HAI has started feeding 1,000 people everyday, mainly casual workers and labourers, who have lost income and unable to procure and cook food. HAI is also providing dry ration to absolutely food insecure families who have lost their their income.
HAI has conducted awareness camps and provided enough personal hygiene material to the Pakistani-Hindu refugee families living in Majnu ka Tila and Signature Bridge camps, Delhi. HAI has also started online sessions on psycho-social health care.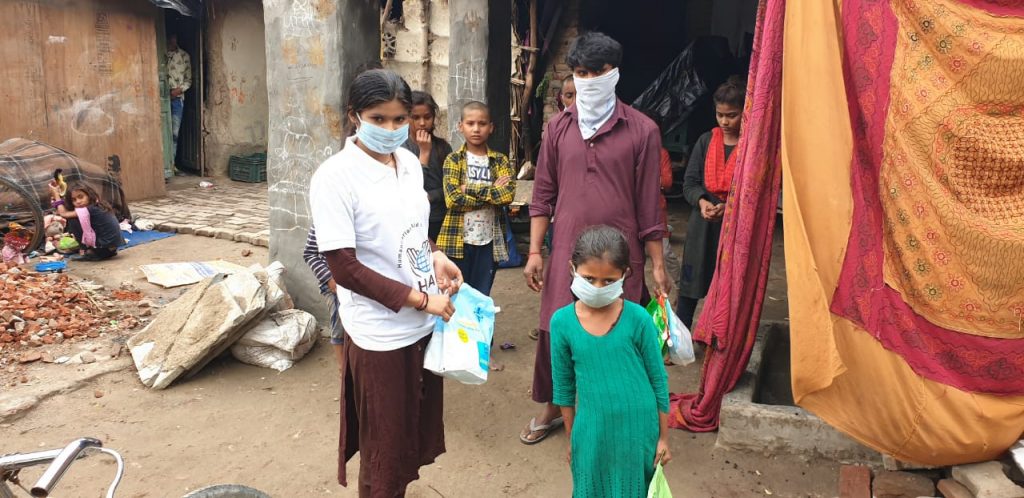 In the coming weeks, while continue providing food and personal hygiene material, HAI also intends to reach out to sanitation workers across Delhi to provide them protection gears and awareness. If resources permit, HAI will expand its programme beyond Delhi as well.
What can you do to help these poor daily wagers?
Donate! It cannot be more simple than that.
I totally understand that you cannot go out and you must not do that, of course. The one thing you can do that is to donate so that we can procure enough ration to help these daily wagers.
You are already doing your part in fighting the Coronavirus pandemic by staying at home. Just a little bit more to stop this pandemic from turning into a humanitarian crisis.
Please donate as much as you can. Your donation is also eligible for tax exemption under Indian IT section 80G.