The massive surge in Coronavirus cases across India lately could further bring catastrophic effects to the country. Rise in active Covid-19 cases and massive death tolls is a matter of serious concern. The numbers are growing exponentially every day.
India is in crisis and is in need of collective efforts. Looking at the continued Covid ordeal, relief efforts are required once again for the vulnerable and downtrodden communities such as daily wage labourers, migrant workers and refugees who are the worse affected.
We have launched COVID-19 Response Campaign: Phase Two as an emergency response to support that vulnerable section of the society who constantly become the guinea pigs by the onset of frequent lockdowns, brought upon by the surge in Covid-19 cases across the country.
Our immediate focus is on the oxygen supply and assisting in medical care:
We plan to procure 1,000 oxygen concentrators to be deployed in different locations across the country.
We will also procure 1,000 oximeters that will be used in our centers.
Domiciliary consultation and care through Virtual Care Platform.
Apart from this, we'll be focusing on:
Vaccination to all with focus on refugees and ultra-poor
Necessary health support to most resource poor
Need based dry-ration support
Need based personal hygiene support
Livelihood restoration support
Setting up community Covid centres to support governments programme at micro
level
A recap of HAI's COVID-19 Response in 2020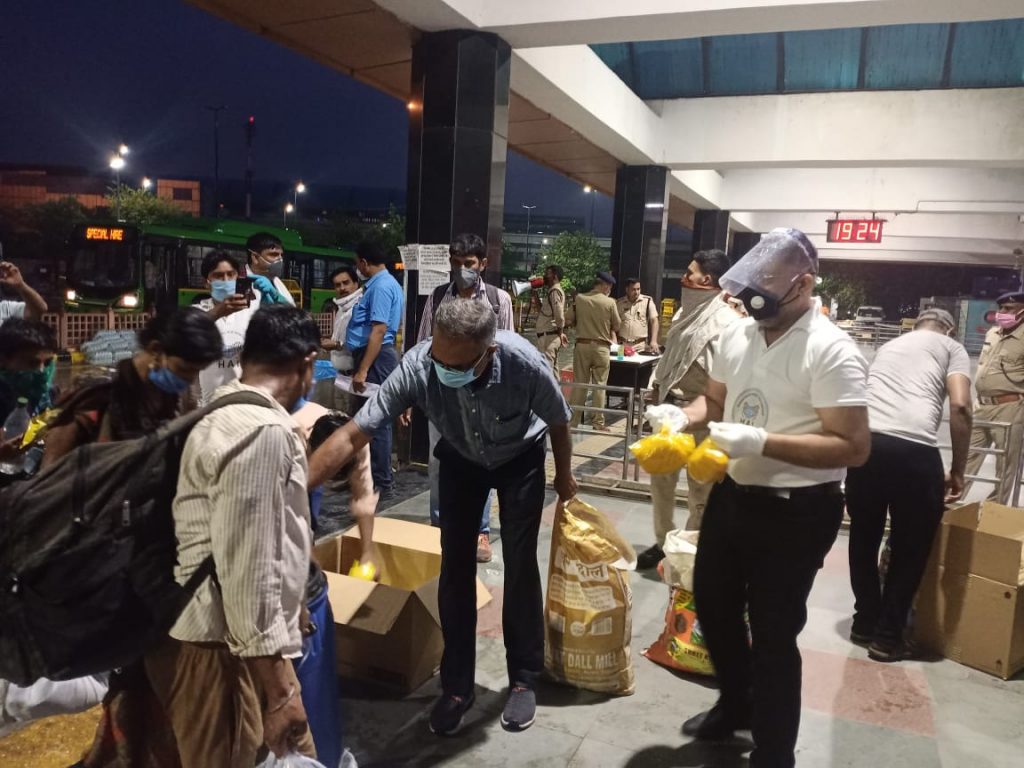 Amidst the global spread of the COVID-19 pandemic, a lockdown announcement by the Government of India on 24 March 2020 resulted in a situation of uncertainty and fear in the country.
HAI was one of the early responders to the crisis caused by the coronavirus pandemic and commenced its Covid-19 response initiatives by 26 March 2020. It was the most unusual and challenging response, out of all the humanitarian responses of HAI, given the restricted mobility of staff and the transportation means. In spite of that, HAI used innovative and unconventional methods to continue reaching the people in need.
Following the strong vision and mission towards humanitarian goals, HAI responded strongly towards the global spread of the COVID-19 pandemic. HAI diligently paid special attention towards disaster risk reduction after sudden lockdown announcement by the Government of India. HAI reached out to the most affected, marginalized population, and families of the informal sector. HAI, especially, catered to the daily wage earners and the hardest hit refugee communities in Delhi, who lost their source of earnings which further pushed them to face the challenges of food insecurity.
Humanitarian Impact
As part of the COVID-19 outbreak response, last year in March 2020, HAI launched a humanitarian appeal to support the Nation's Fight Against COVID-19. HAI initiated a successful Covid-19 relief campaign. HAI received heartfelt support from individual donors, partner organizations, government/local administrative units who made the campaign successful by combating the challenges arising due to the massive spread of the pandemic in India.
Some key initiatives undertaken by HAI under COVID-19 Relief Campaign 2020
Here are some key highlights of the work done by HAI members under Covid-19 relief campaign in 2020:
cooked food distribution to over 1,42,000 people, including migrants travelling in
Shramik trains across the country
answered more than 316 distress calls from food-insecure families and arranged for at least two weeks food, milk, medicines and necessary provisions in different states
1,501 families, including 192 refugee families, were provided with dry ration sufficient for 1-2 months
Distributed Personal Protective Apparel (PPA) kits to 1,718 sanitation and ASHA workers in Delhi, Gurugram and Bengaluru
distribution of dry ration and personal hygiene kits to 263 families in the slums of Bengaluru
drone-based surveillance and public announcements in four containment zones of Bengaluru to support police and local government officials
40 women in Bengaluru were supported to start income-generating activities
82 auto/taxi drivers were helped in Bengaluru for COVID-19 safety retrofitting to make their auto/taxi COVID-19 safe
121 daily-wage earners were provided with health screening and certification to help them re-enter the job market
300 daily-wage earners were linked with different government schemes including the AYUSHMAN Bharat scheme to access healthcare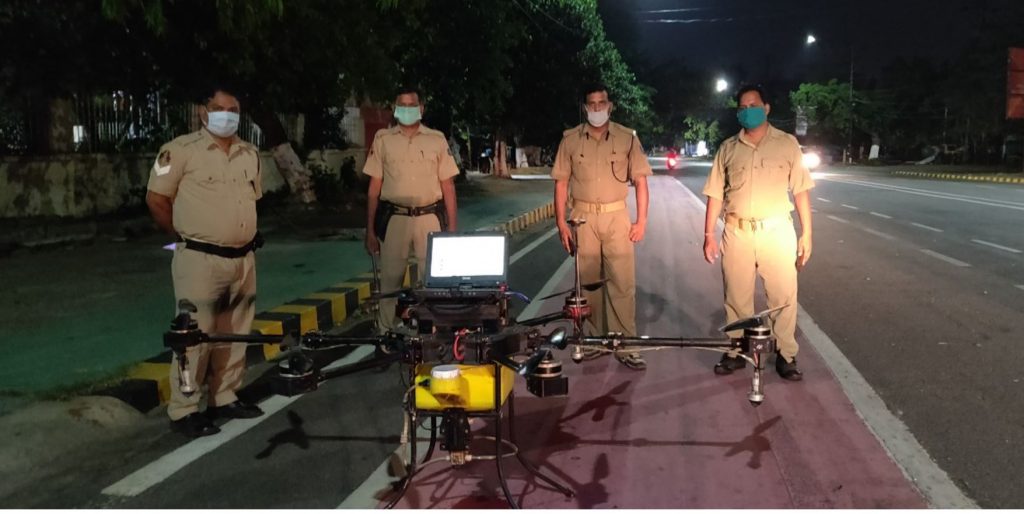 HAI supported the government of Odisha to mitigate the pandemic risk and carried out the following:
disinfectant spraying drones were deployed in Municipal Corporation jurisdiction of Bhubaneswar and Cuttack
surveillances drones with high decibel PA systems were used in 3 urban locations to spread awareness about the risks of COVID-19 and associated government advisory through the cooperation and supervision of police officials
COVID-19 hotspots in Cuttack, Bhubaneswar and Jaipur were brought under micro-surveillance through PA & surveillance drones
Drone pilots training for 10 people, including government officials, was organised together with the Directorate of Technical Education and Training (DTET) and Odisha Skill Development Authority (OSDA)
HAI sincerely thanks to all its supporters/ donors and partner NGOs who came forward and joined hands with HAI in need of the hour.
Nevertheless, the threat to coronavirus hasn't declined yet. We are facing a similar situation in 2021 as the nation grips with Coronavirus pandemic once again.
HAI's extensive experience in the previous COVID-19 response is going to be useful here but to execute it effectively and quickly, we need your donation support at the earliest. Please be kind and donate as much possible to this noble cause.
HAI has launched pan-India COVID-19 Response – Phase 2 appeal in collaboration with our partners and members:
Accelerate India Foundation Trust (AIFT), Karnataka
Dr Ambedkar Sheti Vikas Va Sanshodhan Sanstha (ASVSS), Maharashtra
Centre for Youth and Social Development (CYSD), Odisha  
North East Affected Area Development Society (NEADS), Assam
Parvatiya Niyojan & Vikas Sansthan (PNVS), Uttarakhand
Tarun Paryavaran Vigyan Sansthan, Uttarakhand
Udyama, Odisha
Technical partners: HealthBot, General Aeronautics, InventGrid
Psychosocial care partner: National Institute of Mental Health and Neurosciences (NIMHANS)
Healthcare partners: Trilochan Netralaya, Arunodaya Charitable Eye Hospital  and Vision Spring