At Humanitarian Aid International we are pledged to help people facing a crisis in life; something that we are doing for many years. Our professional team consists of humanitarian and development experts, and our 24/7 active volunteers, whom we consider the backbone of this organization.
HAI's motto is to help the people affected by a natural calamity like earthquake, flood, pandemic, etc. We are pleased to do anything to help the people in need as well as those on the call of duty.
Helping the People Trapped in Distress
The global COVID 19 pandemic has upended many lives in India. Though, COVID affected all of us, those on the edge were the 140 millions Indian employed in the informal sectors. These were farm laborers, rickshaw pullers, vegetable and fruit vendors, brick kiln workers, daily wage labours, auto drivers, roadside vendors and others. With the imposition of countywide lockdown they faced serious livelihood crisis. Thousands were stranded on roads after losing their job and livelihood. With all their savings gone and no sign of relief, thousands began their on foot journey for their homes. Men, women, children walked hundreds of kilometers on foot, often sleeping hungry on roadside.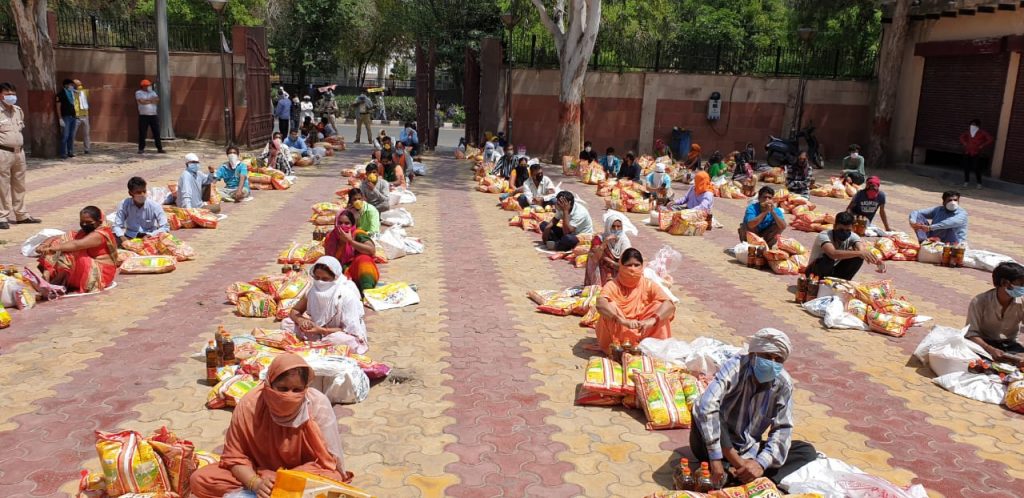 HAI has helped thousands of such families and daily wage earners, throughout the country, facing life and death situation in wake of the pandemic. We have provided food to the hungry, distributed PPE kits to the healthcare workers; helped municipal bodies in sanitization and in identifying people in need, etc. We reinstate our commitment to helping the people in distress and also the agencies working for them.
All through the pandemic we have attended thousands of distress calls in several states. Sometimes, the person making the request even asked to pay the rent for his/her family's accommodation. True to our commitment of helping them, we have even transferred rent directly in the house owner's account.
The restrictions of lockdown relaxed almost completely, life is returning to normalcy. But even today millions of workers are still not able to secure means of livelihood and are forced to sleep hungry under open sky.
Helping Swiftly and Smartly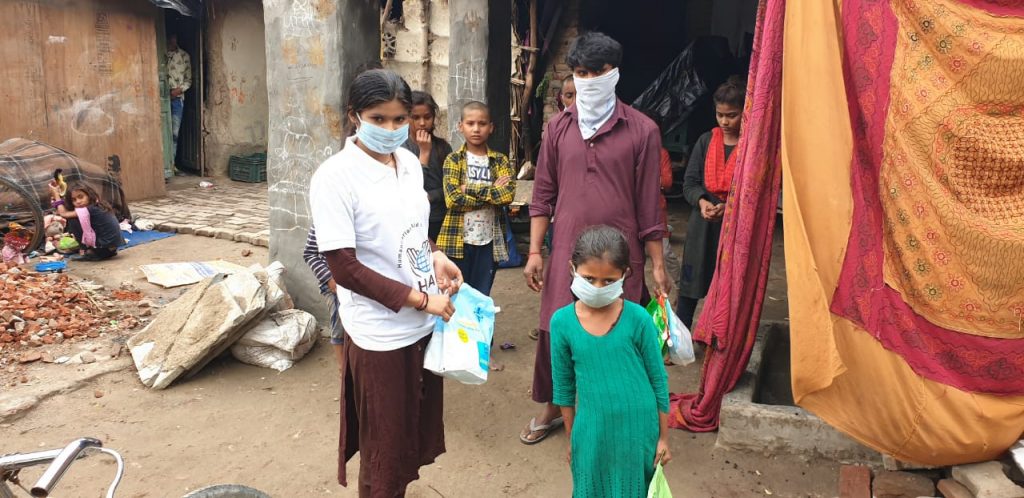 When our volunteers receive a request they verify beneficiary details that is, number of family members, financial condition, employment and all. Once the details are verified, the beneficiaries are asked to go to a ration shop that accepts digital payment. Our designated team member coordinates the transfer of ration to the beneficiary and the payment of shop's bill by HAI.
Also, to make the transactions transparent and to ensure that every single penny is justly used, we transact through virtual platforms Paytm, Google Pay, Phone Pay, etc.
Donate for the Cause
Every day, as we move on to help new poor families, feed them and help them pay their rents, we thank our donors from the bottom of our hearts for making it all possible. Not only HAI family but also the beneficiaries are obliged to the common people donating for this noble cause.
This, in turn, puts an obligation back on us to make sure that every single rupee you donate is used only for the cause. We understand the value of your hard earned money and for this we have tried to make transactions completely digitalized, making it more transparent right from the donor to the beneficiary level.
Our Future Goals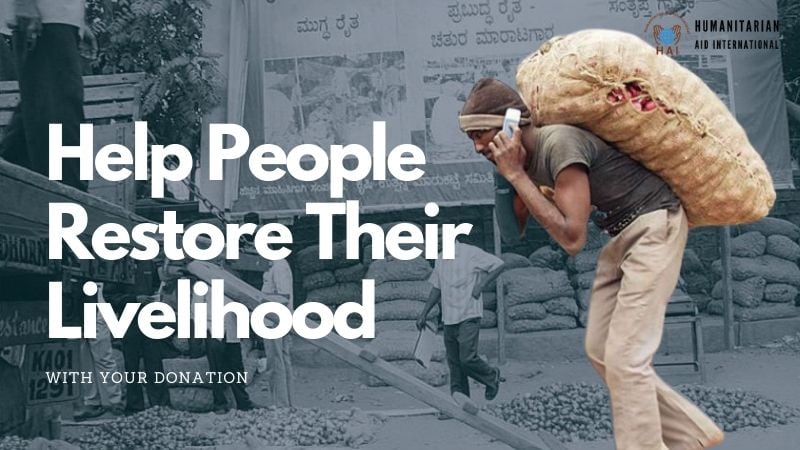 We at Humanitarian Aid International have always felt the need to provide a permanent solution to the problems of people affected by a calamity. We feel that helping them by providing food and shelter, though noble, is only a temporary solution.
In the future, we aspire to help people with finding permanent employment and means of livelihood and making them stand up on their feet once again after the ordeal.
We also aim for helping out millions of migrant workers who are left jobless after the pandemic. We seek to coordinate with the local government agencies in generating and jobs locally to help the migrant workers.
Please click here to access the full report.